If you are a PhD student and you don't know PhD Comics yet, check them out. If you haven't watched the PhD Movies yet, watch them both! You will hopefully find them hilarious – just make sure you don't end up spending more time on them than on writing your dissertation.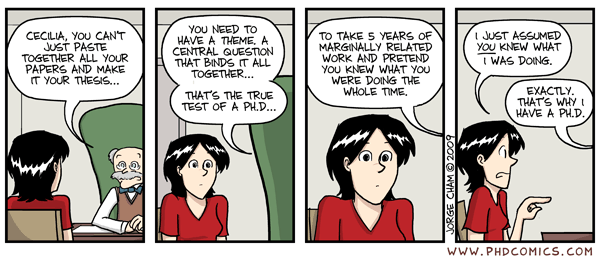 Cartoonist Jorge Cham (the creator of PhD Comics) and physicist Daniel Whiteson have also published We Have No Idea: A Guide to the Unknown Universe in 2017 – a "jolly good read"!
Then there is The Power of Procrastination, which is a transcript of Jorge Cham's lecture in a book format.
Just make sure you don't end up moaning about grad school life, instead of working towards finishing it as soon as possible.